Merit | Sandy Springs Location
Sandy Springs, GA
750 Hammond Dr. NE, Bldg 2, Ste. 200
Atlanta, GA 30328-5537
Phone: 404.261.2221
Fax: 404.531.0239
To learn more about our services, click here.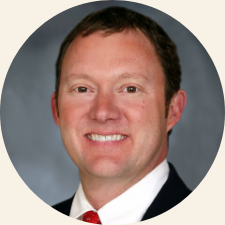 Jody Owenby
CFP®
Senior Managing Partner
Jody joined Financial Development Systems in 1988. Working with his mentor, Dr. Kay Shirley, Jody helped build the firm into one of the top independent financial services practices in the country. As a University of Georgia business school graduate, Jody holds the CERTIFIED FINANCIAL PLANNER™ designation, as well as series 7, 24 and 63 securities registrations through LPL Financial. He is also licensed for life, accident and sickness insurance, as well as variable insurance products. Jody and his wife, Lauren, have been married since 1990, and they have two wonderful sons, Cal and Cade. Having traveled the world earlier in their lives together, they are now focused on enjoying outdoor activities and sports with their boys.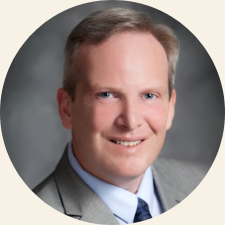 Jim Colbourne
Wealth Manager
Jim joined Financial Development Systems in 2015, and has been in the financial services industry for over 20 years. Jim provides direction and focus for our clients to help pursue their goals. He also works with retirement plan fiduciaries and participants, helping to prepare and steer them to a comfortable retirement. Jim currently holds 7, 9, 10, 24 and 63 securities registrations through LPL Financial and 65 through Merit Financial Group. He is also licensed for life, accident and sickness insurance. Jim was raised in Marietta, Ga., and still resides there with his wife Kimberly and their two children, Katie and William. In his spare time, Jim enjoys playing golf, traveling, attending sporting events, and spending time with his family.
Scott Meyer
Wealth Manager, Partner
Scott's passion for financial planning was instilled in him at an early age, as he would often discuss with his family the value of a hard-earned dollar, as well as the numerous benefits afforded to an individual from proper saving, budgeting, and thoughtful financial planning. With over 15 years of experience presenting educational workshops to numerous corporations, Scott truly connects on an individual level and seamlessly articulates an individual's needs and priorities in a personalized manner that helps them look to the future with confidence and assurance. Raised in Atlanta, Scott holds a Finance degree from Valdosta State University, where he received both golf and academic scholarships. Scott enjoys playing golf, running and spending time with his wife Cagney and two daughters Austin and Clarke.
Lizzie Buttram
Relationship Manager
Lizzie began her financial services career at Merrill Lynch in 2013 as a Client Relationship Manager, after an eight-year career in Marketing and Advertising. Lizzie understands the importance of providing superior client service, while focusing on the best interest of our clients. She currently holds 7 securities registration through LPL Financial and 66 through LPL and Merit Financial Group and 66 securities licenses through LPL Financial and is licensed for life, accident and sickness insurance, as well as variable insurance  products. Lizzie received her Bachelor's degree from the University of Alabama. She and her husband enjoy traveling, spending time with family and college football.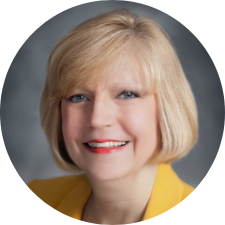 Patty Lamb
Office Manager/Client Service Representative
Office Manager/Client Service Representative
Patty joined the firm in 1996. Prior to that, she worked in the banking industry for over 17 years. A native of Atlanta, she graduated with a BA in Political Science from the University of Georgia. Patty serves as the Senior Client Service Manager and assists with all aspects of client service. She also processes insurance applications and manages clients' insurance policies. Patty has served on the board of Buckhead Christian Ministry and is a sustaining member of the Atlanta Junior League. She is an active member of her church and most recently served as Chairman of the Finance Committee. Patty and her husband have two adult children. In her spare time, she enjoys sports, reading and spending time with friends and family.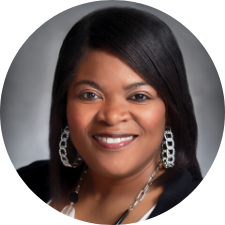 Andrea Hanks
Administrative Associate
Andrea joined the firm in 1999. Andrea provides client services including: client distributions, beneficiary changes, name changes, document storage and data retrieval. Andrea grew up in Auburn, NY, and holds an Associate's Degree in Telecommunications from Cayuga Community College; a Bachelor's Degree in Communications from Georgia State University; and also, a Business Technology Certificate from Clayton State University. Andrea has one daughter who graduated from Kennesaw State University. Andrea served many years as a volunteer basketball coach. She is a member of her church Bulletin Ministry and volunteers for Our Brother's Keeper Homeless Ministry. Andrea enjoys sports, travel and family gatherings.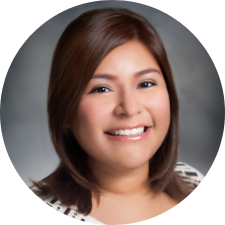 Grisel Munive
Administrative Associate
Grisel Munive joined Financial Development Systems in 2002. She is responsible for working with both new and current clients on account openings, fund transfers and many other account servicing needs. Grisel also provides office management and client hospitality, in addition to working with the firm's advisors by handling a variety of central administrative functions. She resides in Marietta with her husband, Jose, and their children. She enjoys spending time with her family.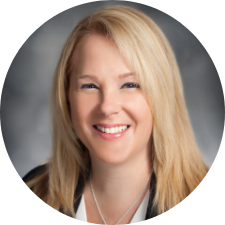 Karen Harmon
Administrative Associate
Karen Harmon joined Financial Development Systems in 2005. Karen makes sure that our clients and our team members have everything they need. She provides client service, oversees our appointment scheduling and coordinates a myriad of other invaluable functions for our team. She is a 1991 graduate of Gwinnett Technical College, Business Administration. In her spare time, she enjoys spending time with her 3 daughters.