Sharp Advisors | Charlotte, NC
Sharp Advisors
Charlotte, NC
4235 South Stream Blvd., Suite 100
Charlotte, NC 28217
Phone: 704.357.8500
Fax: 704.357.8300
Toll-Free: 888.955.8500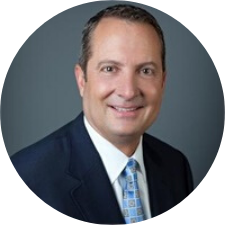 Kelly Straub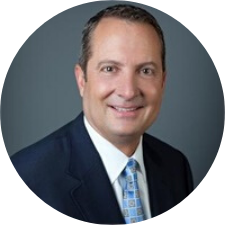 CFP®
Senior Managing Partner
Kelly Straub is a Senior Managing Partner and the Founder of SHARP ADVISORS. He is a "CERTIFIED FINANCIAL PLANNER™" and an active member of the Charlotte Financial Planners Association.
Kelly feels that "Retirement planning is a lifelong journey, not a one-time event." He helps his clients take control of their retirement planning, by providing advice designed to help avoid costly mistakes and accumulating wealth while they are still working and then professionally managing that wealth during their retirement.
He believes in the "Golden Rule", treat others the way you would like to be treated. Kelly says, "If we help enough people get what they want out of life, we'll get what we want out of life. Most people want to do business with someone they know, like and trust. Personal relationships, customer service, and consistent professional advice are the three most important values and services we can provide to our clients."
Prior to founding SHARP ADVISORS and Straub & King Retirement Planning, Kelly was a Regional CEO, for a national financial planning firm, responsible for advisors in North and South Carolina. Mr. Straub is a Registered Representative with LPL Financial., Member FINRA/SIPC, and an Investment Advisor Representative with Merit Financial Group, LLC a SEC registered investment adviser.
Kelly has a Bachelor of Science in Accounting from Florida State University and Florida Atlantic University. He lives in Charlotte, North Carolina with his wife Sheri and three children, Jason, Adam and David. Kelly is a volunteer at the Telecomm Pioneers.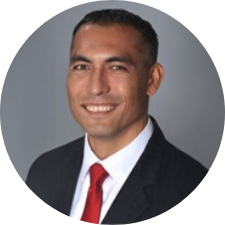 Marcus Anderson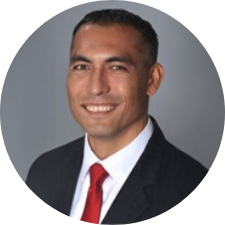 CFP®, CIMA®, AIF®
Wealth Manager | Partner
Marcus Anderson is a CERTIFIED FINANCIAL PLANNERTM professional and has earned the Certified Investment Management Analyst® designation and an Accredited Investment Fiduciary® designee with a B.A. in Business Economics from University of California, Santa Barbara.
At age 20, he was compelled to serve in this industry after experiencing a family crisis and vowed to guide and help as many people as he could with Estate, Retirement, and Investment Planning.  He started as a Financial Advisor with Morgan Stanley in 2001 and later joined LPL Financial and spent the last 8 years there as a Vice President, Regional Advisory Consultant specializing in consulting with financial advisors on delivering high quality and meaningful services to their clients. 
"There is nothing more fulfilling than seeing the sense of relief and confidence my clients feel when they know they are prepared."  Marcus believes that "Financial Planning is an ongoing process that needs to move with the motion of life and by having a trusted partner to guide you through the turbulent times, makes for a much smoother ride."
Originally from San Diego, he moved his family to Charlotte, NC in 2008 with his wife Kathy and his two children, Hana and Ace.  He has a passion for traveling, backpacking, 4 wheeling, adventure racing, and anything to do with the outdoors. He also volunteers with his wife at the Ronald McDonald House Charities.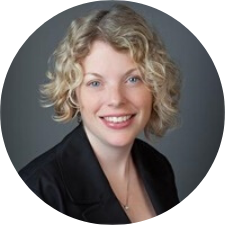 Carly Hensley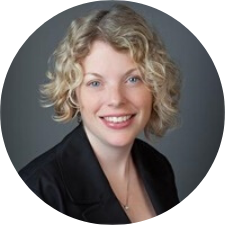 CFS®
Wealth Manager | Partner
Carly Hensley is a Wealth Manager and Partner. She has been a valued member of our firm since 2003. Carly is a graduate of Salem College in Winston-Salem, NC, with a Bachelors of Arts Degree in Communication. She began her career as a newspaper reporter for The Citizen News in Edgefield, South Carolina and The Augusta Chronicle in Aiken, South Carolina.
Carly is a native of North Carolina and the Charlotte Area. She returned home to be closer to her extensive friends and family. She was referred to Straub & King Retirement Planning by one of our valued clients. In January 2009, Carly completed the Financial Planner Program at Queens University of Charlotte. 
When not in the office, Carly enjoys spending time with her family and friends. Carly lives in Charlotte with her husband Brian, son Waylon and daughter Ruby. She is a Registered Representative with LPL Financial, Member FINRA/SIPC.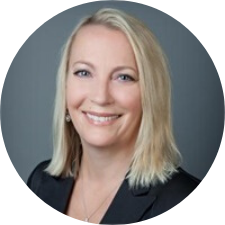 Sheri Straub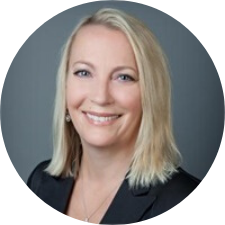 Project Manager
Sheri joined the SHARP ADVISORS team in January 2010 as Project Manager. She brings over 20 years of diversified financial services experience in mortgages, 401(k) administration, and the insurance industry. After 16 years in the mortgage origination business, she was ready for a new adventure and challenge. Kelly asked her to join SHARP ADVISORS to help him with the administrative side of the business so that he could spend more time with his clients. 
Sheri is originally from Lawrenceville, GA and has lived in Charlotte for over 17 years and considers Charlotte her home. She is married to Kelly Straub and has 3 step-sons and 2 dogs, Morgan and Coco Chanel.
Sheri is very excited to be a part of the SHARP ADVISORS family and looks forward to meeting you.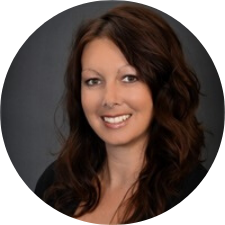 Margarite Lynch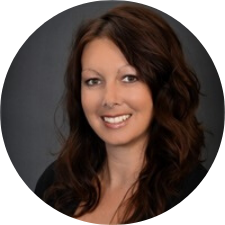 Branch Operations Manager
Year Started in Industry: 2002
Designations: Series 6, Series 63 and Series 65 held with LPL Financial Financial Paraplanner Qualified Professional
Margarite joined SHARP ADVISORS in 2008 and is the Branch Operations Manager with LPL Financial. She holds her Series 6, Series 63 and Series 65 registrations through LPL Financial. She is also holds the FPQP Designation. Margarite brings with her many years of client service experience in the financial services industry and is here to assist our clients with all their account service needs.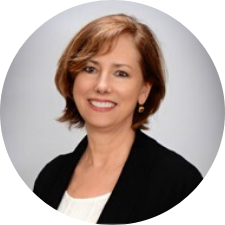 Cathy Wigmore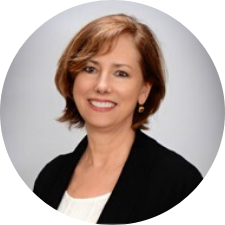 Client Service Manager
Cathy is a Client Service Manager with Sharp Advisors and has been in the financial profession for 25 years. She graduated from Appalachian State University in 1980. Cathy has lived in Raleigh most of her life. She and her husband, John, have 2 grown children: Hannah and Kyle and 1 grandson, Caleb.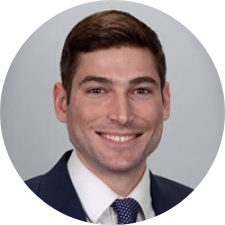 Jason Straub
Client Development Manager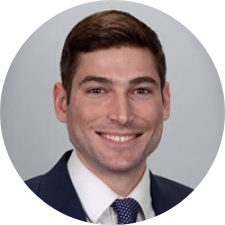 Client Development Manager
Jason joined the SHARP ADVISORS team in October 2017 as a Client Development Manager. He is a graduate from UNC Wilmington and came to us from Trust Company of America in Denver, CO.
Jason helps in spreading the word about our retirement planning services by planning workshops and marketing events. He also assists in finding a convenient time for you to meet with your advisor. His ultimate goal is to help as many people as he can plan for retirement by connecting them with the SHARP ADVISORS.
In his free time, Jason enjoys outdoor activities. His favorite hobby is Snowboarding. He also enjoys cooking and spending time with his family and friends.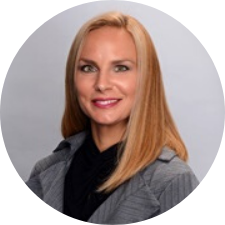 Jessica Graver
Client Development Manager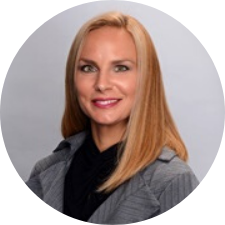 Client Development Manager
Jessi joined the SHARP ADVISORS team in September 2017 as a Client Development Manager. She is here to help our clients make a smooth transition from working into retirement. She will assist you with your retirement needs along the way, by scheduling your annual reviews, educating you, answering questions, and maintaining your retirement accounts. In addition, Jessi organizes and plans the SHARP ADVISORS workshops and marketing events. As a result, she will connect you with one of our financial advisors who will offer you a complimentary TRIP (The Retirement Income Plan). She simply enjoys building lasting relationships with our clients to help with retirement in any possible way.
Originally from Pittsburgh, PA, Jessi moved to Charlotte in 2007. She holds a Bachelor of Science degree in Secondary Mathematics Education from Clarion University of Pennsylvania. She also holds a Master of Education degree in Curriculum and Instruction from Gannon University. Jessi had completed seven years of teaching high school students, before taking time to focus on motherhood and raising her two boys and joining SHARP ADVISORS.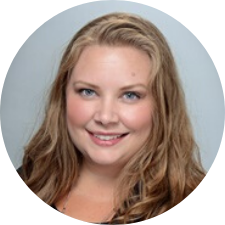 Gina Rhyne
Client Service Representative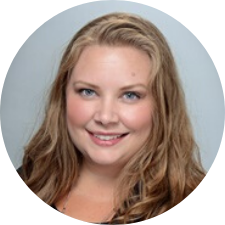 Client Service Representative
Gina Rhyne joined the SHARP ADVISORS team in August 2017 as the Client Service Representative. She studied English, Communications, and Media at UNC Greensboro.
As the Director of First Impressions, Gina is often a main point of contact when customers call or come into our offices. With her background in customer service, she is eager to help our customers feel welcome, comfortable, and confident in their experiences with SHARP ADVISORS.
Gina lives in Cramerton with her husband, Travis, and son, Luther.