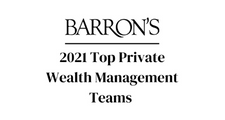 Received by: Merit Financial Advisors in 2021
*Merit is not affiliated with LPL Financial as the article states. Merit and LPL Financial are separate entities.
**Content in this material is for general information only and not intended to provide specific advice or recommendations for any individual. The investment strategies mentioned here may not be suitable for everyone. Each investor needs to review an investment strategy for his or her own particular situation before making any investment decision.
The Women's Choice Award® Financial Advisor program was created by WomenCertified Inc., the Voice of Women, in an effort to help women make smart financial choices. The Women's Choice Award Financial Program is based on 17 objective criteria associated with providing quality service to women clients, such as educational and professional credentials, experience, and a favorable regulatory history, among other factors, including letters of validation and background check. Financial advisors do not pay a fee to qualify for the program. All qualified advisors are listed on womenschoiceaward.com. Once qualified, financial advisors may purchase additional marketing collateral such as seal usage, enhanced listing or promotional products. The inclusion of a financial advisor within the WCA Financial Advisor network should not be construed as an endorsement of the financial advisor by WomenCertified Inc. or its partners and affiliates and is no guarantee of quality of services provided to clients or future investment success.
Women's Choice Award® Financial Advisors and Firms represent less than 1% of financial advisors in the U.S. As of December 31, 2021, of the 603 considered for the Women's Choice Award, 221 were named Women's Choice Award Financial Advisors/Firms.
Best Places to Work for Financial Advisors 2018, 2019 , 2020, & 2021 Recognized firms were required to be a registered investment advisor (RIA) that has been in business at least one year and having a minimum of 15 full-time/part-time employees. The assessment consisted of a questionnaire on benefits and policies completed by human resources staff along with an engagement & satisfaction survey completed by a minimum of 40% of staff. 50 firms were selected for this award from an undisclosed list of submissions. There was no charge to be included in this award listing.
Barron's 2021 Top 100 Private Wealth Management Teams, The teams are ranked on a variety of factors, including their size and shape, their regulatory records and credentials of their members, and the resources they have at their disposal to serve their client bases. The rankings are meant as a starting point for clients looking for an advisor—a first-pass vetting that can help investors narrow a search. Every advisor will have his or her own approach to investing, financial planning, and other services.
The Forbes Best-in-State Wealth Advisor ranking, developed by SHOOK Research, is based on in-person and telephone due diligence meetings and a ranking algorithm that includes: client retention, industry experience, review of compliance records, firm nominations; and quantitative criteria, including: assets under management and revenue generated for their firms. Portfolio performance is not a criterion due to varying client objectives and lack of audited data. Neither Forbes nor SHOOK Research receives a fee in exchange for rankings.
The Forbes ranking of America's Top Women Wealth Advisors, developed by SHOOK Research, is based on an algorithm of qualitative and quantitative data, rating thousands of wealth advisors with a minimum of seven years of experience and weighing factors like revenue trends, assets under management, compliance records, industry experience and best practices learned through telephone and in-person interviews. Portfolio performance is not a criterion due to varying client objectives and lack of audited data. Neither Forbes or SHOOK Research receives a fee in exchange for rankings.
The Wilshire 5000 Total Market Index, which consists of more than 5000 companies, represents virtually all of the capitalization of the entire U.S. stock market.
 2017, 2018, 2020 Financial Times 300 Top Registered Investment Advisers evaluates SEC registered investment advisers that reported at least $300 million in assets under management and were selected based on the following criteria:  adviser AUM, asset growth, the company's age, industry certifications of key employees, SEC compliance record and online accessibility.
The Forbes ranking of  Top 100 Independent Advisor is based on assets under management, revenue produced for the firm, regulatory record, quality of practice and philanthropic work.
The Georgia Fast 40 for 2019 was award by the Atlanta Chapter of the Association for Corporate Growth. To be eligible companies must be for profit and headquartered in Georgia and the most recent year-end revenues ranging from $15 million to $500 million, and have three years of verifiable revenue and employment growth.