Reinventing the Financial
Interested in becoming a part of the Merit team?
Few careers offer the opportunity to personally prosper and positively affect people's lives, a career at Merit offers just that. It's an opportunity to be in control of your career and your life while helping others work toward their financial goals and lifelong dreams. With locations throughout the Southeast, Merit has a wide variety of career opportunities available for you. No matter your role in the Merit team, you'll have access to growth opportunities–whether it's training for your current role or training for your next one. We are building a relationship with people while helping them with their financial well-being. That's our business.
Accounting Associate/Bookkeeper
The Accounting Associate/Bookkeeper will be a critical part of the accounting department, supporting overall functions by providing accurate and timely recording of financial transactions. The ideal candidate will be detail-oriented, self-motivated, and excited to contribute to a dynamic team at a growing company.
Investment Manager
The Investment Manager will serve as a critical component of the investment team, translating and presenting information to advisors and clients, and promoting the mission of Merit Financial Advisors. This position will support the research and communications aspects of the investment program and will include a range of responsibilities that are both internally and externally facing.
Trader/Analyst
We are currently seeking a Trader/Analyst to join the Investment Team based in our corporate headquarters in Alpharetta, GA. The ideal candidate will possess strong computer and analytical skills and at least 1 to 2 years of industry experience. We are looking for an individual with a passion for investments and a desire to develop skills and contribute to a team. This person will support all aspects of the investment process.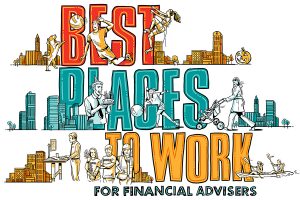 Awarded InvestmentNews Best Places to Work in 2018 & 2019