Building Your Tomorrow, Together
Interested in becoming a part of the Merit team?
Few careers offer the opportunity to personally prosper and positively affect people's lives, a career at Merit offers just that. It's an opportunity to be in control of your career and your life while helping others work toward their financial goals and lifelong dreams. With locations throughout the United States, Merit has a wide variety of career opportunities available for you. No matter your role in the Merit team, you'll have access to growth opportunities–whether it's training for your current role or training for your next one. We are building a relationship with people while helping them with their financial well-being. That's our business.
Client Service Manager
This person manages client interactions and maintains the highest level of confidentiality and discretion in all business matters to complete appropriate paperwork in a professional and timely manner. This position is available in Sandy Springs, GA.
HR Manager
We are looking for an HR Manager who can make our company a premier employment destination for the top talent in our industry. This position is available in Alpharetta, GA.
Relationship Manager
The Relationship Manager plays an integral part in the firm's operations by managing client relationships, consistently interacting with both clients and financial advisors to provide ongoing support. This role is located in Sandy Springs, GA.
Trader/Analyst
We are currently seeking a Trader/Analyst to join the Investment Team based in our corporate headquarters in Alpharetta, GA.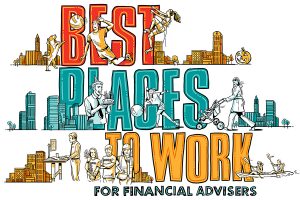 Awarded InvestmentNews Best Places to Work in 2018, 2019, 2020 & 2021