Merit | Davidson Location
Davidson, NC
130 Harbour Place Dr, Suite 250
Davidson, NC 28036
Phone: 704.892.1288
Fax: 704.892.1388
Toll-Free: 1.888.890.4500
Scott Meyer
Wealth Manager, Branch Manager, Partner
Scott started his financial planning career at Smith Barney, where he worked with individual wealth management, retirement plans and in the fixed income market. After leaving the large institution, he saw the benefit a boutique firm can offer their clients. The supportive environment, along with best in class service is what attracted Scott to Merit Financial Advisors. Raised in Atlanta, Scott holds a Bachelor degree from Valdosta State University, where he received both golf and academic scholarships.
At Merit Financial Advisors, Scott spends his time advising clients towards the pursuit of their financial goals. From early on in his career, Scott has a passion for helping others set and work towards their financial dreams. "I believe the biggest mistake people make for retirement is the failure to plan for it. That is why we, at Merit, like to work with our clients years before they retire. This personalized approach also allows a trusting relationship to naturally form."
He is an active board member of the Valdosta State Alumni Chapter. In addition to his passion for the financial planning business, Scott enjoys playing golf, running and spending time with his wife Cagney and daughters Austin & Clarke.
Steve Denton, MBA, CFP®
Wealth Manager, Branch Manager
MBA, CFP®
As your Wealth Manager, I will get to know you and understand your unique financial goals. I will partner with you to create and implement a personalized investment plan to help you reach those goals.
I began my financial services career with Edward Jones as a financial advisor. In 2003 I accepted a position with Vanguard where I served as a Senior Financial Advisor for 16 years. I joined Merit Financial Advisors in 2020.
I'm a Certified Financial Planner™ professional with a B.S. from The University of North Carolina at Charlotte. I also hold an MBA from the University of South Carolina.
I enjoy working with clients and developing relationships that will help them enjoy the financial success they strive for. It is rewarding to be able to talk with clients about their life goals, and then analyze their situation, and put a game plan together to help them accomplish those goals.
I live in the Charlotte area with my wife and two children. My outside interests include reading, coaching youth sports, and spending time with my family and friends.
Deb Stamets
Relationship Manager, Client Development Manager
Relationship Manager, Client Development Manager
Deb Stamets is a Relationship Manager and Client Development Manager for Merit focusing on client and prospect contact for branch activities and communications. She enjoys building communications with clients and prospects so that we may keep their most important and individual needs the focus of our relationships. Deb received an Associate of Arts Degree from Peace College and a Bachelor of Arts Degree from North Carolina State University. She likes to travel, read, spend time with husband Derek, and cheer for N.C. State Wolfpack!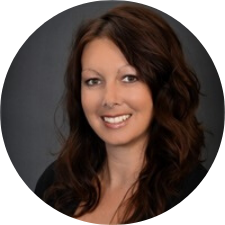 Margarite Lynch
Senior Client Service Manager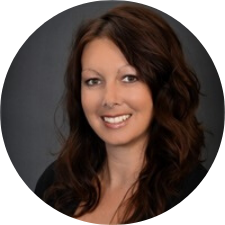 Senior Client Service Manager
Year Started in Industry: 2002
Designations: Series 6, Series 63 and Series 65 held with LPL Financial Financial Paraplanner Qualified Professional
Margarite joined in 2008 and is the Branch Operations Manager with LPL Financial. She holds her Series 6, Series 63 and Series 65 registrations through LPL Financial. She is also holds the FPQP Designation. Margarite brings with her many years of client service experience in the financial services industry and is here to assist our clients with all their account service needs.
Ian Ellis
Client Service Associate
Ian Ellis is a Client Service Associate for Merit, focusing on providing excellent service to all of Merit's current and future Clients. He enjoys building relationships with Merit's Clients to ensure seamless service transactions. Ian received his bachelor's degree in International Affairs from Florida State University. He likes to play pick-up sports, scuba dive, travel to destinations off the beaten path, and try food from all over the world.