Southlake, TX
2625 E. Southlake Blvd. Suite 100
Southlake, TX 76092
Phone: 817.267.9480
Fax: 817.488.6700
To learn more about our services click the button below:
Joy Kirsch
CFO of Life Changing Events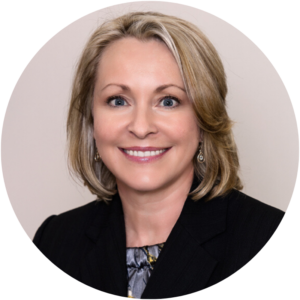 Joy Kirsch, CFP®, CeFT®
CFO of Life Changing Events
Joy D. Kirsch's career is a testament to her belief that true wealth is not just a measure of one's financial assets, but the sum of a person's health, wealth, and personal relationships. She spends her time helping widows define their values, dream new dreams, and align their wealth accordingly.  To enhance this commitment, Joy recently merged her firm with Merit Financial.  Merit offers strong executive leadership, expanded portfolio options, and an efficient back office. 
This strategic partnership has allowed Joy to return to a client-facing role and train other advisors on her trademarked process for supporting widows. The TruWealth® Process was originally created after she lost her husband and business partner at the age of 30. As a result of that experience, she sought to understand life-changing events and how they affect financial decisions.  Joy has since focused her career on helping women navigate the difficulties associated with widowhood, make sound financial decisions, and move forward with confidence and a sense of purpose.
Joy is a CERTIFIED FINANCIAL PLANNER™ Practitioner, a Certified Financial Transitionist® through the Sudden Money® Institute and the founder of The Widows Journey, a non-profit entity dedicated to educating and empowering widows. She is a member of the Dallas Financial Planning Association and former chairman of the Fort Worth Business and Estate Section of the Tarrant County Bar Association. She is securities and insurance licensed and graduated cum laude from the University of Dallas with a bachelor's degree in Economics.
Although Joy has won several industry awards, she is most proud of her twenty-five talented, beautiful, and exceptional nieces and nephews. When she is not hanging out with those family members, she can usually be found watching the sunset at her East Texas ranch, working on her golf and tennis game, or trying a new restaurant with her beau, Ron.
Tony Pitzer
Tony Pitzer, CFP®
Partner, Wealth Manager
Tony Pitzer joined Kirsch & Associates in 2005.  He was promoted to Wealth Manager in 2019 when Kirsch & Associates merged with Merit Financial and became a partner in the firm at that same time. He supervises the entire client experience including the development of financial plans in the TruWealth® Process, designing retirement distributions and investment recommendations, and the Concierge Wealth Management Experience™ process, which helps clients monitor their financial plan, insurance and investments.
Tony has over 20 years of service in the financial industry. He has a Bachelor of Science in Family Financial Planning from Texas Tech University, is a CERTIFIED FINANCIAL PLANNER® Practitioner, and holds his securities and insurance licenses.
In his free time, Tony enjoys traveling, working in his yard and spending time with his growing family which includes his wife Melody, her teenage son and their soon-to-be newborn, and the dogs, Charlie and Lucy.
Bret Hackett
Bret Hackett, CFP®, MBA
Relationship Manager
Bret Hackett brings his passion for helpings clients pursue their life goals to our financial planning team, where he helps deliver the TruWealth Experience to our clients and supports insurance and investment product implementation.
Bret brings over 15 years of industry experience to his role including stints at AXA Equitable, Fidelity Investments and most recently, HD Vest. He obtained his B.S. in Interdisciplinary Studies from UTA and an MBA from Texas Christian University.  He holds his Certified Financial Planner designation, and as a Registered Administrative Associate with LPL Financial, works with Joy and Tony to create and implement financial planning, investment and insurance solutions.
In his free time, Bret loves following his favorite sports teams, golfing, fishing and traveling.  He lives in Bedford with his beautiful wife Maggie and his two young sons.
Heather Peery
Client Development Manager
Heather Peery
Client Development Manager
Heather is the Client Development Manager for the Southlake and Frisco offices.  She actively works on building relationships with prospects and existing clients, marketing the firm and helping our business grow. Heather loves being able to help others, both her teammates and our clients, to pursue their goals and live their best lives.
Away from work, Heather can be found spending time with Mike, her husband of 19+ years and their lovely daughter. She is a big Texas Ranger fan and a member of the PTA at her daughter's school, currently serving on the PTA Executive Board and for the School District. Heather is a life-long resident of the mid-cities area and is also an active volunteer at her local church.
Kathy Dollar
Kathy Dollar
Client Service Manager
Kathy Dollar handles all manner of client requests like updating addresses, changing beneficiaries, creating new accounts, scheduling, and preparing reports for monitoring meetings. She enjoys executing all the tasks necessary in order for our clients to pursue their goals and strives to provide the highest level of support to our clients.
Kathy originally joined Kirsch & Associates in 2007 and recently rejoined when she moved back into the area. She has purchased a home near the office and looks forward to doing water aerobics in her new pool. She is a member of Lions Club International, volunteers in her church, and likes to travel, with only six states left before she has visited the entire US! On the weekends, you'll find her following her favorite country bands and cheering for the Dallas Cowboys.
Chad Lange, CFP®
Relationship Manager, Financial Planning Coordinator
Chad Lange, CFP®
Relationship Manager, Financial Planning Coordinator
Chad Lange joined the team in 2019 when Kirsch & Associates merged with Merit Financial. Chad assists our team with developing and implementing financial plans, as well as providing insurance solutions for our clients. Chad has been with Merit since 2015 and in the industry for over 18 years. He received a Bachelor's degree in Finance from the University of Georgia, is a CFP® Practitioner, and holds his securities and insurance licenses. Chad likes to play the guitar and enjoys classic and hard rock. He is an avid Georgia Bulldog fan and enjoys attending sporting events and spending time with his wife Brooke and their young son.
Jenn Mann, CFP®, CDFA™
Relationship Manager, Financial Planning Coordinator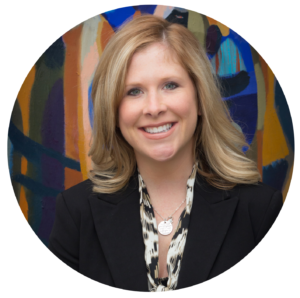 Jenn Mann, CFP®, CDFA™
Relationship Manager, Financial Planning Coordinator
Jennifer Cox Mann is a Relationship Manager and Financial Planning Coordinator at Merit. Based out of the Alpharetta office, Jennifer brings over 19 years of financial services industry experience to her current role.
Jennifer serves as a Relationship Manager to a number of families, working diligently to help them coordinate, plan and manage all aspects of their financial world, including investment and risk management, as well as tax and estate planning. 
In addition to her Relationship Manager duties, Jennifer also manages all operational aspects of the firm's insurance business and assists the estate planning department with current document reviews and overall estate plan case design.  She also spearheads communication with client tax advisors on both a quarterly and annual basis, reporting any activity, which may or may not impact the client's tax liability.  A lover of the written word, Jennifer enjoys helping with Merit's ongoing communication efforts to clients and friends of the firm, to include co-authoring the monthly Merit blog, and assisting the marketing team with content published on Merit's various social media outlets.
Jennifer proudly holds the CERTIFIED FINANCIAL PLANNER™ AND Certified Divorce Financial Analyst™ designations, as well as the Series 7, 24, 63 licenses, are held with LPL and series 65 license is held with Merit.  She received her Bachelor of Arts degree in Communication Studies from the University of North Carolina at Chapel Hill in 1999, as well as the Executive Certificate in Certified Financial Planning from Duke University in 2006.  Jennifer is married to Chris, and together, they are the proud parents of a beautiful daughter, Mallory Stafford Mann.  In her spare time, Jennifer enjoys boating, biking, reading, travel, and spending time with her family.
Sheryl Huffman
Virtual Administrative Assistant
Sheryl Huffman
Virtual Administrative Assistant
Sheryl is an experienced administrative assistant with over twenty-five years' in the fast- paced financial services industry, supporting the management team and assisting a diversified clientele. Over six years of that was supporting financial advisors with LPL Financial. Born and raised in La Jolla, California until she moved to Boulder, Colorado where she graduated from Boulder High and the University of Colorado with a Bachelor of Arts Degree in Psychology and Art History. She held a California Life and Health Insurance license for seventeen years while working for AIG, UBS and LPL Financial. She has specialized in operations, management, compliance, licensing and contracting, office administration training and tax preparation. Sheryl loves to travel the world and she spends two weeks a year in Palm Springs and Palm Desert. She is an active volunteer for Promises2Kids-San Diego Center for Children, Polinsky Children's Center, Camp Connect, Guardian Scholars and Foster Funds.