Price Financial Group | Wilton, CT
Price Financial Group
Wilton, CT
15 River Road, Suite 15B
Wilton, CT  06897
Phone: 203.762.8499
Fax: 203.762.8404
Lori Price
CFP®
President & CEO
Lori R. Price, CFP® is the Founder, President and CEO of Price Financial Group LLC. For over 30 years, Lori has been providing financial, retirement, estate planning and wealth management services to her clients in Connecticut and across the country. After earning a certification as a divorce financial planner in 1998, she developed a more specialized focus on guiding affluent women through the transition of divorce or losing a loved one.
As an acknowledgement for her focus on educating women and helping guide them through transitions, Lori is proud to have earned the 2014- 2018 Women's Choice Award® for Financial Advisors [1].
Lori and her team of advisors and professional staff also work with clients who are near or in retirement, helping guide their transition from a paycheck to having a plan in place so they will not outlive their money.
Lori has been welcomed as a guest speaker at national conferences and has conducted over 350 workshops covering all aspects of financial and estate planning. She has been widely recognized in the industry by Barron's, Connecticut Magazine and Wealth Manager Magazine among others. 
Acting on her strong belief in the importance of giving back to the community, Lori has presented special programs on "Creative Alternatives for Charitable Giving" and "Empowering Women in Philanthropy." She is on the advisory board of Family ReEntry and actively supports several local charities including: Alzheimer's Research, The Domestic Violence Crisis Center, Relay for Life, Charter Oak Foundation, Fairfield County Foundation Fund for Women and Girls, Westport Library programs and Special Olympics.
Lori has an MBA from Duke University's Fuqua School of Business and a BA in Business from Rutgers University. Lori and her family live in Palm Beach Gardens, FL and is a competitive tennis player and sports enthusiast. Lori also enjoys travel, tennis, golf, cycling, hiking, and pickleball. 
[1] The Women's Choice Award® by WomenCertifield Inc. is the premier recognition award for advisors who provide quality service to their female clients. The Award is based on 17 objective criteria associated with providing quality service to women clients such as credentials, experience, and a favorable regulatory history. Financial advisors may have paid a basic program fee to cover the cost of comprehensive review and client survey.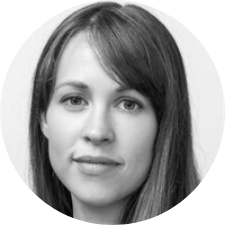 Emily Boothroyd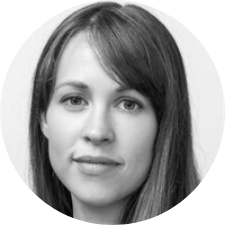 JD, CFP®
Private Wealth Advisor
Emily Boothroyd, JD, CFP®, is a Private Wealth Advisor with Price Financial Group. She provides comprehensive financial, retirement and wealth management services to her clients, focusing also on complex estate planning matters for higher net worth families, and creating and implementing financial plans for families. 
Emily started her career first as a legal counsel to the Congress of the Republic of Palau, then moving into estate planning as an attorney with the firm of Bishop, Jackson & Kelly, LLC.  She transitioned to holistic financial planning and wealth management in 2009 as a natural progression from her experience as an estate planner.
Emily is passionate about demystifying the financial planning process and making it accessible for everyone. She has been featured in the Wall Street Journal, US News and World Report, SELF Magazine online, the Fiscal Times online, Investopedia and previously wrote for Daily Worth and Mommy Nearest. 
Having earned a certificate in Behavioral Finance from the Investments and Wealth institute, Emily has a strong focus on education and coaching, and strives to empower her clients to sit in the driver's seat when it comes to their financial lives. To that end, her planning focuses on the articulation of goals and the methods of working towards them while maintaining a strong emphasis on risk management. 
Emily has her law degree from Quinnipiac University School of Law, and a BA from St. Andrews Presbyterian College in North Carolina. She lives in Norwalk with her family.  Emily enjoys yoga, horseback riding, cooking, and traveling.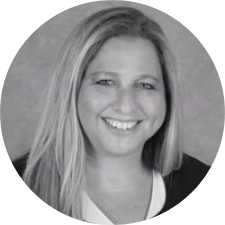 Hollis Hardiman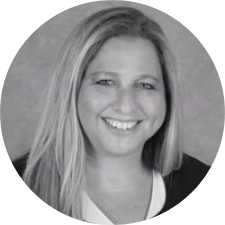 CDFA™
Private Wealth Advisor
Hollis Hardiman is a Private Wealth advisor and holds her CDFA™ at Price Financial Group.
As a CDFA™, Hollis helps educate women on their finances as they navigate through the divorce process.
As a child of divorced parents, Hollis witnessed firsthand the consequences when sound financial decisions are not made. She believes firmly in building a support team that can help her clients make the best decision during these emotional times.
Hollis works with a network of professionals in order to provide the necessary resources for her clients as they go through this extremely difficult time. Her passion is to empower women so they can take control of their future in order to be financially independent. 
During the divorce process Hollis will work alongside the client's legal counsel as the negotiations for the settlements are being discussed. Post-divorce Hollis will help the client manage the settlement and budget for future expenses.
Hollis has been leading monthly divorce workshops since 2015, through a non-profit organization called wife.org.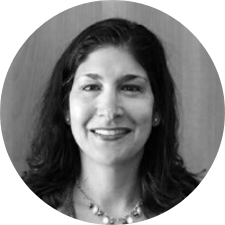 Marni Handel
Client Relationship Manager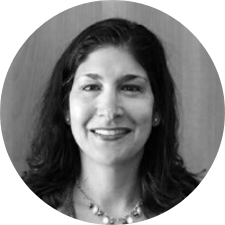 Client Relationship Manager
Marni A Handel, Client Relationship Manager, joined Price Financial Group in 2019. Marni comes to PFG from Merrill Lynch in Ridgefield, CT. She began her career in the financial services industry in 1991 starting in operations and then in various sales, marketing and trading roles at several small-mid size firms including Lebenthal & Co. and Advest Inc in New York City as well as Vision Financial Markets in Stamford, CT.
Marni graduated from Emory University in 1990 with a BA degree in History. She holds the Series 7, 63 & 66 registrations with LPL Financial as well as life, accident and health insurance licenses. She grew up in Riverdale, NY and is now married with 2 daughters living in Wilton, CT. Her interests include playing tennis, running, travelling, cooking and cheering on her daughter's soccer games.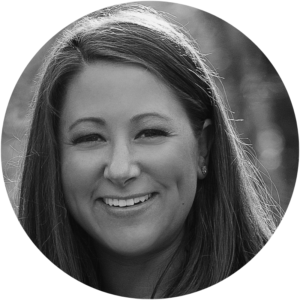 Karra DeBowes
Branch Operations Manager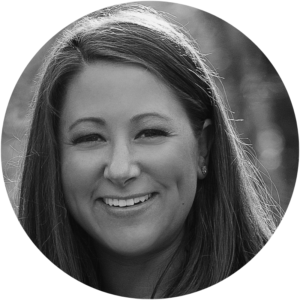 Branch Operations Manager
Karra DeBowes, the newest member of the Price Financial Group, joined the team in September 2020. As the Branch Operations Manager, Karra splits her time working with current clients, marketing to potential clients and ensuring the office is compliant and running smoothly day-to-day.
After graduating from Fordham University in 2006 with a BS in Business Administration, Karra started her career in financial services but soon transitioned to the entertainment industry. She worked for Viacom Media Networks and, most recently, for WWE as Director of Operations.
Karra grew up in New Jersey and moved to Connecticut in 2012 with her husband, Kevin. In early 2020, Karra decided to make a career change to be closer to home and found the opportunity at Price Financial Group on the local Working Mom's Facebook Group.
Karra lives in Wilton with her family and in her spare time, she enjoys cooking, hiking, listening to podcasts, and reading.